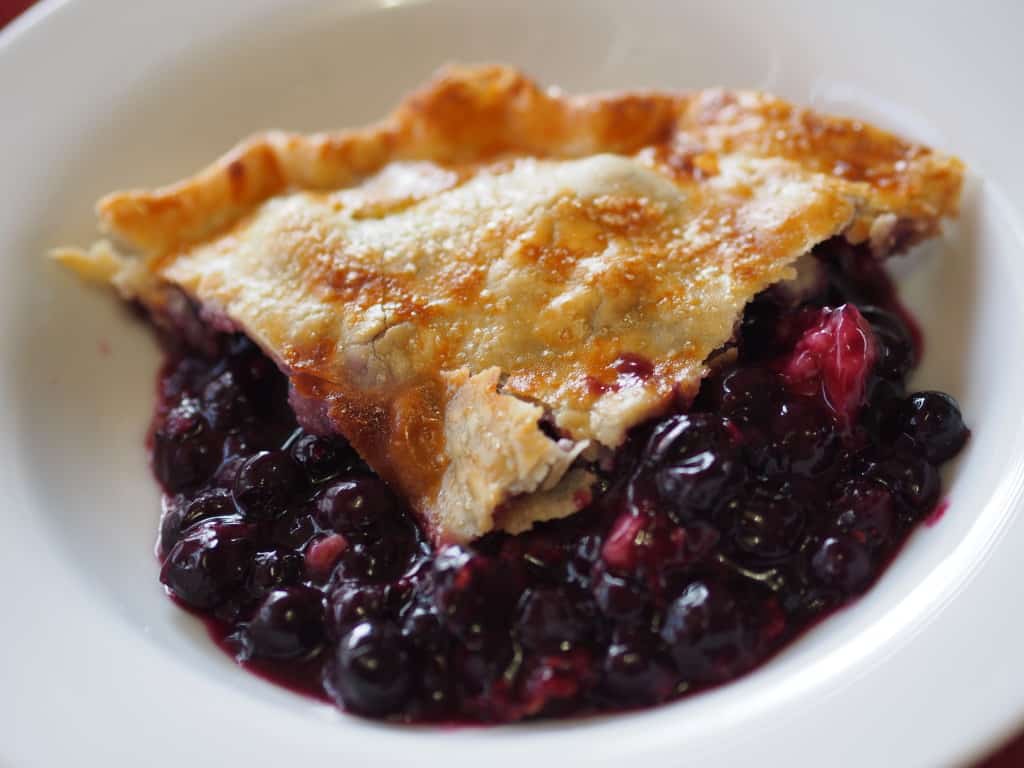 I love this time of year when spring turns into summer and when Father's Day and the Fourth of July are only a few weeks apart. It's the time of year when you have two excuses to make Blueberry Pie… For as long as I can remember, I have made my Dad a blueberry pie for Father's Day. It's kinda a perfect day. Sitting on the couch, watching the US OPEN, drinking a few beers, grilling steaks for dinner and a big piece of blueberry pie for dessert! The Fourth of July is pretty much the same thing only we will be doing Fourth of July activities instead, but we always have pie!
This was a picture from our Father's Day Blueberry Pie. I didn't have a lot of time to put the whole thing together, so I cheated and used a store bought pie crust. I thought I'd write the recipe this way, so even on a tight schedule you can "whip" up a mostly homemade pie and be a hero when you show up to the party! Heck, you may want to make two!
Blueberry Pie

Print recipe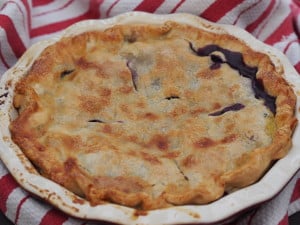 Ingredients
4 Cups Blueberries
1/2 Cup Sugar (plus 2 Tablespoons)
1 lemon (zest of one lemon)
1 lemon (juice form one lemon)
3 Teaspoons vanilla extract
5 Tablespoons corn starch
1 Tablespoon butter (cut into small peices)
2 Teaspoons sugar
1 egg (beaten)
1 ready made pie crusts (I use Pillsbury)
Note
Feel free to use any pie crust that you love. I was out of time this time around so used a store bought pie shell. They work great in a pinch!
Directions
| | | |
| --- | --- | --- |
| | | Set oven temperature to 375 degrees. |
| | | In a large bowl, mix together blueberries, sugar, lemon zest and juice, vanilla and corn starch. |
| | | In a 9 inch pie plate, lay down your first pastry shell in the bottom of the pie pan. Fill the pie with blueberry mixture. Place small pieces of butter onto top of mixture. Place the other pastry sheet over blueberry mixture. Crimp edges together and cut four slits evenly around pie. With a pastry brush, liberally brush on egg wash and sprinkle with remaining 2 teaspoons of sugar. |
| | | Before placing in oven, cover the edges of the pie with tin foil. Bake in oven for 20 minutes. After 20 minutes of baking, remove tin foil and bake for an additional 20-25 minutes or until the pie is a delightful golden brown. |
| | | Let cool before serving or if you are like me dig in while its warm! |