Bronco-TINI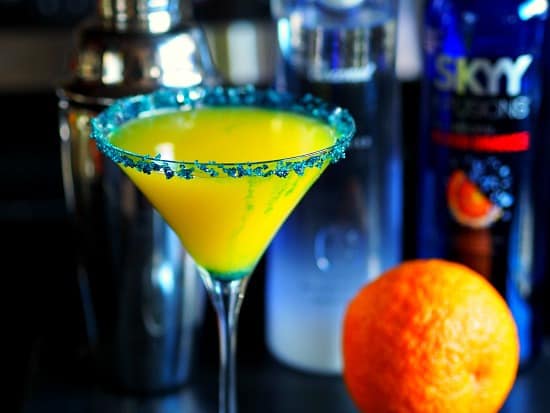 ½ cup freshly squeezed orange juice (1 orange)
1 oz Orange flavored vodka (I used Skky, blood orange)
1 oz Coconut flavored vodka (I used Ciroc coconut)
blue colored turbinato sugar. (See notes below)
In a martini glass or any other glass you like. Moisten the rim with orange juice, and dip in sugar to make a nice rim around the glass.
Fill a cocktail shaker with ice and add orange juice and both vodka's. Shake well.
Pour dink into rimmed glass, making sure a little sugar gets in the drink.
Enjoy!