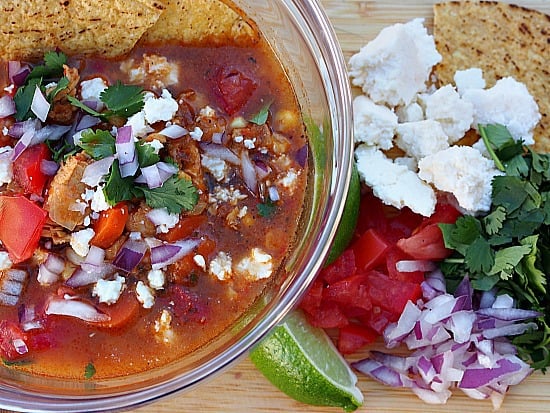 So my gal pals from high school and me decided to skip the 25th reunion and meet someplace fun. We picked Sedona, AZ for a relaxing place to go. Lots of hikes, spa day, hanging by the pool, shopping, food and wine. (Did I say wine)?  It was a perfect week in the Southwest. So coming back to Colorado to cooler temps, I thought that a Southwest Chicken Soup was in order to stock my fridge for the week! I'm glad I did.
If you have never been to Sedona, you should plan a trip. The place is simply breathtaking. Fall is a great time to go. Warm days and cool nights and the changing leaves contrast beautifully with the red rock and blue skies. It's just stunning. While you are there a must do a jeep tour. There are a couple to choose from. We had a great guide named TC. We renamed him "Totally Cool". He was a good sport to keep up with our teasing! So fun. Also, while you are there you MUST eat at Elote. It was OMG food. Get there early because the lines are long and you will have to wait, but it well worth it. Bonus points, they serve drinks while you are waiting out side and Chef Jeff Stemstad shakes hands with everyone when you are eating. He even got a standing ovation from the patrons during dinner! You don't see that too often! Such a great eating experience and one that should not be missed.
Here are some nice pictures of our Sedona experience!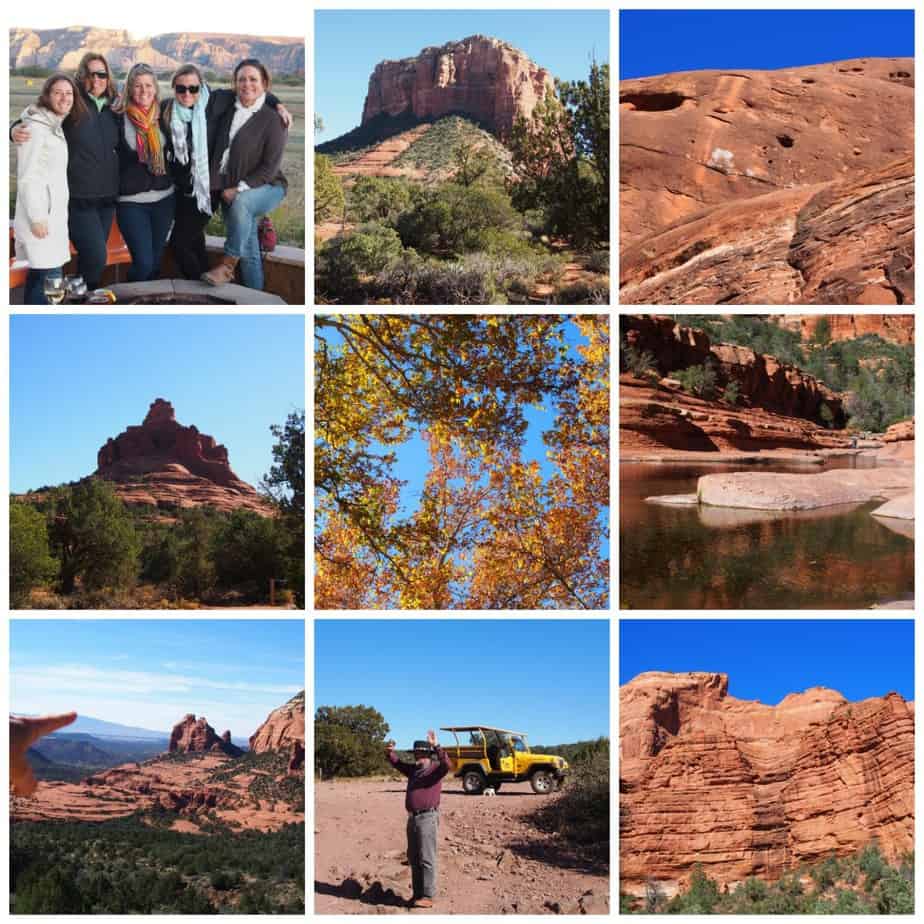 So back at home it's a beautiful week. Busy, busy, busy with my "real" job. Here is my recipe for Southwest Chicken soup. A warm reminder of our great week in the Southwest!
Southwest Chicken Soup
Author:
A warming soup full of Southwest flavors! Perfect for a Fall day!
Ingredients
3 tbs olive oil
2 cups cooked and chopped chicken
1 onion chopped
4 cloves garlic minced
2 carrots sliced
1 cup corn kernals
1 30 oz can whole tomatoes with liquid
1 pasilla pepper seeded and stem removed
2 tsp Mexican oregano
2 tsp ground cumin
2 tsp salt
1 tsp pepper
1 heaping tbs chili powder (I use Chimayo)
6 cups chicken broth (preferably homemade)
Instructions
Heat olive oil in large soup pot
Add onions and carrots and cook until translucent (about 5 minutes)
Add garlic and cook for one minute
Add oregano, chili powder, cumin, salt and pepper
In a blender, puree tomatoes and pasilla pepper, add to pot
Stir in chicken broth. Simmer for 1/2 hour then add cooked chicken and corn.
Simmer until flavors have blended. Re-season if necessary and serve.
Notes
Serve with tortilla chips, chopped onion, fresh cilantro, cotija cheese, chopped tomatoes, chopped avocado, sour cream, lime wedges or whatever makes you happy. Yum![br][br]Easy to make vegetarian- just cut out the chicken and substitute vege broth instead of chicken! Equally delicious!