Oh, happy day! That time of year when light and healthy foods just sound like the only thing that you want to eat! When it's warm out, cool foods always sound like the best thing to eat. I made this Lemon Basil Chicken Salad with that thought in mind exactly.
This beautiful dish was last weeks contribution to the tennis picnic. It seems as though the ladies always like chicken salad but I am a little bored of the "normal" version. Since my basil is going gangbusters in my garden I thought it would be a fun addition to chicken salad and what's better than the flavors of lemon and basil together? Turns out not much. The fresh basil and lemon with chicken and not overly "mayonaised" salad are kinda perfect together. I served mine in lettuce cups and can't wait to serve it between two slices of white bread and a big tomato slice!
Next time you make chicken salad give this version a try. Something new and tasty! 🙂
This past week has been pretty spectacular in the weather department. It's been a little hot but that's alright in my book. We decided to take a walk/hike and were headed to Deer Creek Valley (which is a favorite hike of mine) and drove by South Valley Park. I have driven by this park 100 times before and never been up there. So we stopped here for our walk. Such a nice surprise. It was a lovely walk (perfect for lowlanders and families with kiddos) as there is very little elevation gain and it's a level trail that is maintained very well. As you can see from the pictures, the views are amazing too. Wow! An added bonus to the walk was the nesting raptors in the red rock formations. It's a protected site so there were a plethora of nesting birds.  I was lucky enough to capture this red tail hawk and her babies hidden in a safe place. Baby birds are always so cute and I get a kick out of the fact the "big" birds are always white and fluffy as babies. I noticed this in the Galapagos last year as well. Love the babies.
Enjoy the week and stay tuned for fun some news over the next couple of weeks! 🙂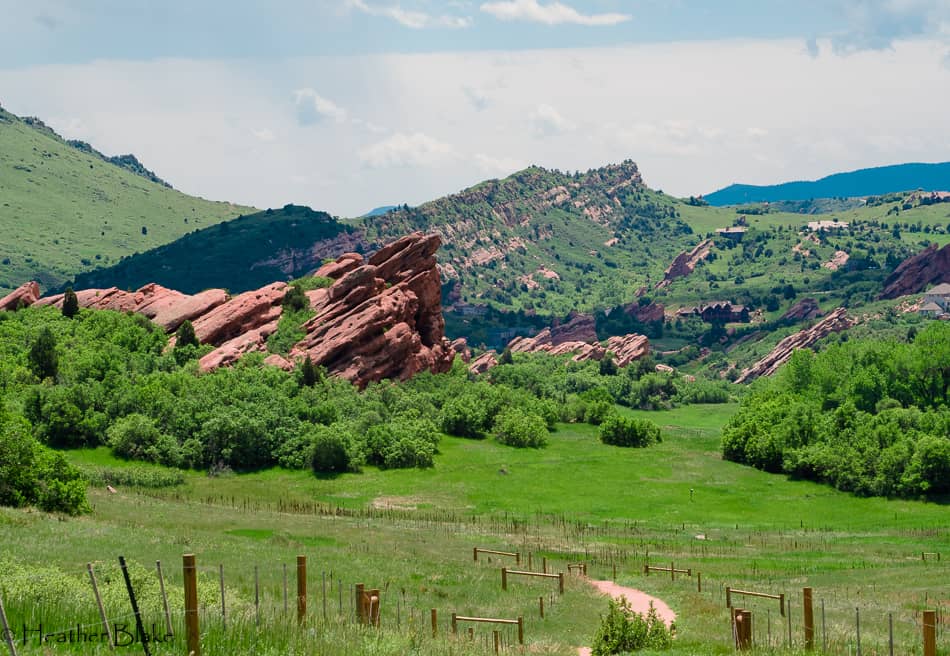 Seriously! Check out how beautiful this is. Looking South from in between the "hogback" and the foothills. This isn't too far from Red Rocks Amphitheater so it shares a lot of the same features of the red rocks jutting out of the ground! Very special view and it was so green! I want to go back in a couple of weeks as the wildflowers will be in full bloom!
Lemon Basil Chicken Salad
Lemon Basil Chicken Salad is an easy and light summer salad packed full of flavor with delicious lemon and fresh basil from the garden. A new favorite for sure! Try it tucked inside some crisp romaine lettuce or in-between 2 slices of your favorite bread! A great picnic salad that everyone will enjoy!
Ingredients
3

cups

chopped rotisserie chicken

1

cup

finely diced celery

1/4

cup

minced shallots

1

lemon, zested

1/4

cup

chopped fresh basil

1/2

teaspoon

salt

1/2

teaspoon

pepper

1/2

teaspoon

paprika

1/2

cup

mayonaise

2

teaspoons

dijon mustard
Instructions
In a large bowl combine all the ingredients and mix until well incorporated. Cover and refrigerate for at least a half an hour before serving.

Serve in lettuce cups or with a good bread.