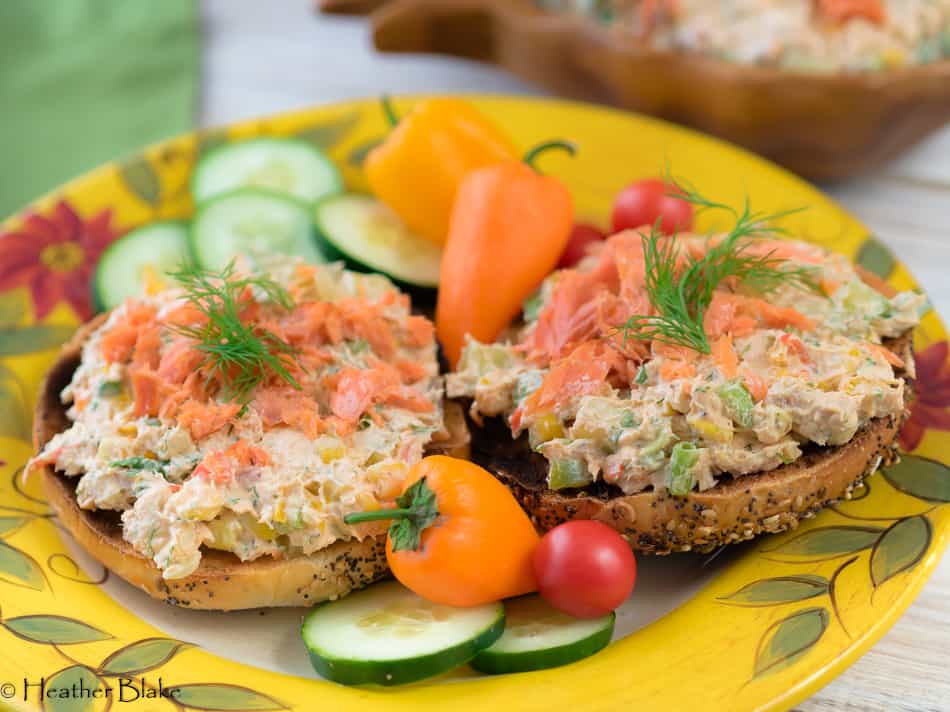 I hope that you enjoyed last weeks photo tour of the Ultimate Summer Road Trip! Now let's get back to recipes! This week's Smoked Salmon Vegetable Spread was a creation that I made on our travels with some beautifully smoked salmon that I picked up along with extra veggies that I had in the refrigerator. It ended up being one of those things that just tasted more amazing than expected. Follow along for the story and a bit more about the trip. It would be wrong if I didn't talk about our food adventure as well!
One of the reasons why the RV thing happened as well is that I love to cook and eating out is unappealing for a long road trip. I am happy to report that we only ate out twice on our excursion. Instead, I shopped almost daily to pick up locally sourced items as much as possible. Needless to say, we ate like kings. We grilled out every night and ate things like steaks, pork loins, burgers, grilled chicken, and brats. We also ate a lot of grilled corn, potatoes, and salads. All good things to over a flame. Breakfasts were easy with homemade granola, sometimes eggs with toast, homemade bran muffins and of course this Smoked Salmon Vegetable spread. Since most of the days were on the road, sandwiches were our mainstay for lunches. It's kinda fun to eat this way. Shop daily and cook it that night.
Some of the yummy things that we picked up along the way were fresh cherries, blueberries, hazelnuts, smoked salmon from Barnacle Bill's, buffalo and elk sausage, and huckleberry ice cream. We also made some memorable stops. A few of them were the farmers market in Crescent City, CA where I picked up some unbelievable beef and pork from Woodhaven Farms (their products were very special as their products are ethically raised. I bought a few flank steaks and this delicious heritage pig bacon. OMG, so good).  We also stopped at the Pfeiffer Winery in the Willamette Valley near Eugene, OR.   We not only picked up some amazing wines, we got to hang out and chat with the owners. An entertaining evening for sure. The most amazing food that we picked up though had to be the Dungeness crab (see photos below). We literally walked out on a pier and bought it directly from the fisherman. That was a neat experience to actually pick out the crabs and chit chat with the fisherman! (We also saw whales breaching, check out those pictures). Our final big foodie stop was at the Tillamook cheese factory. They just did a huge remodel and we toured the factory. What an impressive facility. I even stocked up on loads of cheese and yummy ice cream!
The one thing that I found to be most impressive though we're all the family farms. I loved seeing all the irrigation watering hundreds of thousands of acres of farmland.  Everything from rows of hops, potatoes, and beans. To seeing orchard upon orchard and smelling the pungent aroma of onions growing all over southern Idaho. I'll tell ya! It's fun to see and learn where all our food comes from. I really liked this part of the trip and seeing all the farming taking place. Something impressive to see for sure!
I hope that you have enjoyed some parts of the adventure. It was a great time!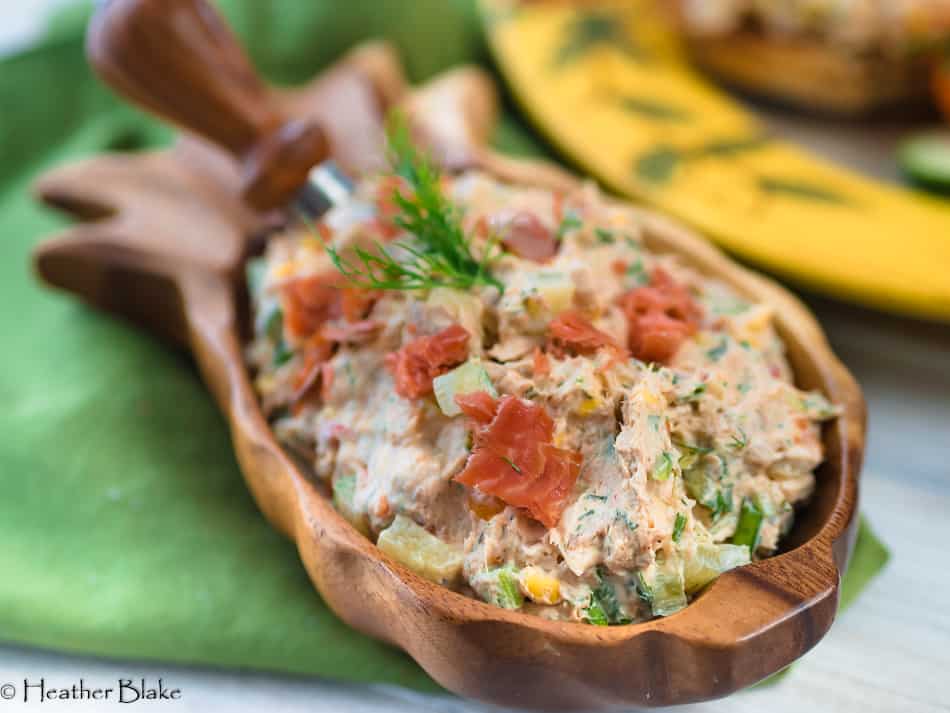 Smoked Salmon Vegetable Spread
An easy and delicious smoked salmon spread packed with tons of fresh summer vegetables! Perfect on a toasted bagel or as a base for a beautiful sandwich. It would also be great on top of sliced cucumbers as a lovely appetizer.
Ingredients
1/2

cup

smoked salmon

plus additional for the top if desired

1/2

cup

seeded and finely chopped cucumber

1/2

cup

finely chopped red bell pepper

1/2

cup

corn

1/2

cup

chopped green onion

white and green parts

1/4

teaspoon

each salt and pepper

1/2

teaspoon

paprika

8

ounces

cream cheese

1/4

cup

chopped fresh dill
Instructions
In a medium-sized bowl combine all ingredients and mix until everything is incorporated well.

Cover and chill in the refrigerator until ready to use.