Stuffed mushrooms, oh YEAH!
Oh my, I have been busier than a one-toothed man in a corn-on-the-cob eating contest! Seriously 10 full days of not being around the house! Let alone writing a new post! My apologies, but end of the year "real job" stuff comes first! No complaints, it's just nice to have a day at the desk! Anyway, last week I hosted our "50th" annual ladies ornament exchange (not really 50, but it's been going on forever)! Anyway, one of the appetizers that I made were these stuffed mushrooms. All, the ladies said they wanted me to post this first! So stuffed mushrooms it is!
I'm not sure what it is but I have always loved stuffed mushrooms. In fact, I'm not sure that I have ever had a stuffed mushroom that I didn't like. My version today, sausage, spinach and Swiss cheese. OMG, so decadent and delicious and easy to make. For my party last week, I made and assembled them the night before and then heated them up in the oven before the party! Easy.
Every year since forever, the ladies that I met in my first Re/Max office in Denver, have gotten together for our annual ornament exchange. Basically our excuse to eat and drink copious amounts of wine, chit chat and enjoy each other's friendship. It's pretty cool. This years get together was small but perfect. Here is a nice picture of our "family". Next year we will be better about planning, this year it was impromptu! Glad we pulled it off.
And some other nice photos from the exchange!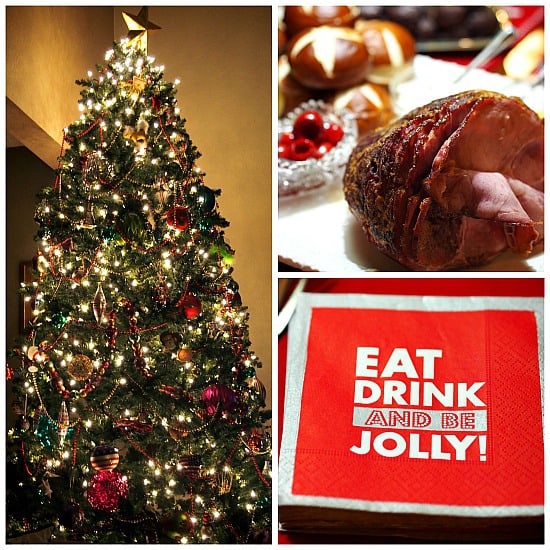 Stuffed Mushrooms
Super savory and super delicious!
Ingredients
½ pound bulk mild or sweet Italian sausage
½ cup onion chopped fine
2 cloves garlic
1 9-10 oz package pre-washed spinach
2 tbs cream sherry ( I use Harvey's Bristol Cream)
1 tsp fennel seed
½ tsp salt
½ tsp pepper
½ cup plain bread crumbs (I make my own)
¾ cup shredded Swiss cheese
16-18 large mushroom caps (white or crimini work just fine)
Instructions
Pre-heat oven to 450 degrees.
In a large pan, cook and crumble sausage until no longer pink. Remove and drain on paper towels. (I used a sharp knife to chop into smaller crumbles). Place pan back on stove and quickly cook onions (about a minute), add garlic and sausage back to pan.
Season ingredients with fennel, salt and pepper.
Add spinach and mix well with sausage mixture. Add sherry and cook until spinach is cooked down.
Stir in bread crumbs and remove from heat. Add ½ cup shredded Swiss cheese and mix well.
Prepare and clean mushrooms. Remove stem and clean out to make room for the stuffing mixture. Place mushrooms in a large oven proof baking dish.
Generally stuff mushrooms with stuffing and top with remaining ¼ cup of Swiss cheese.
Bake in a 450 degree oven for 15-17 minutes or until cheese has melted. Serve hot.