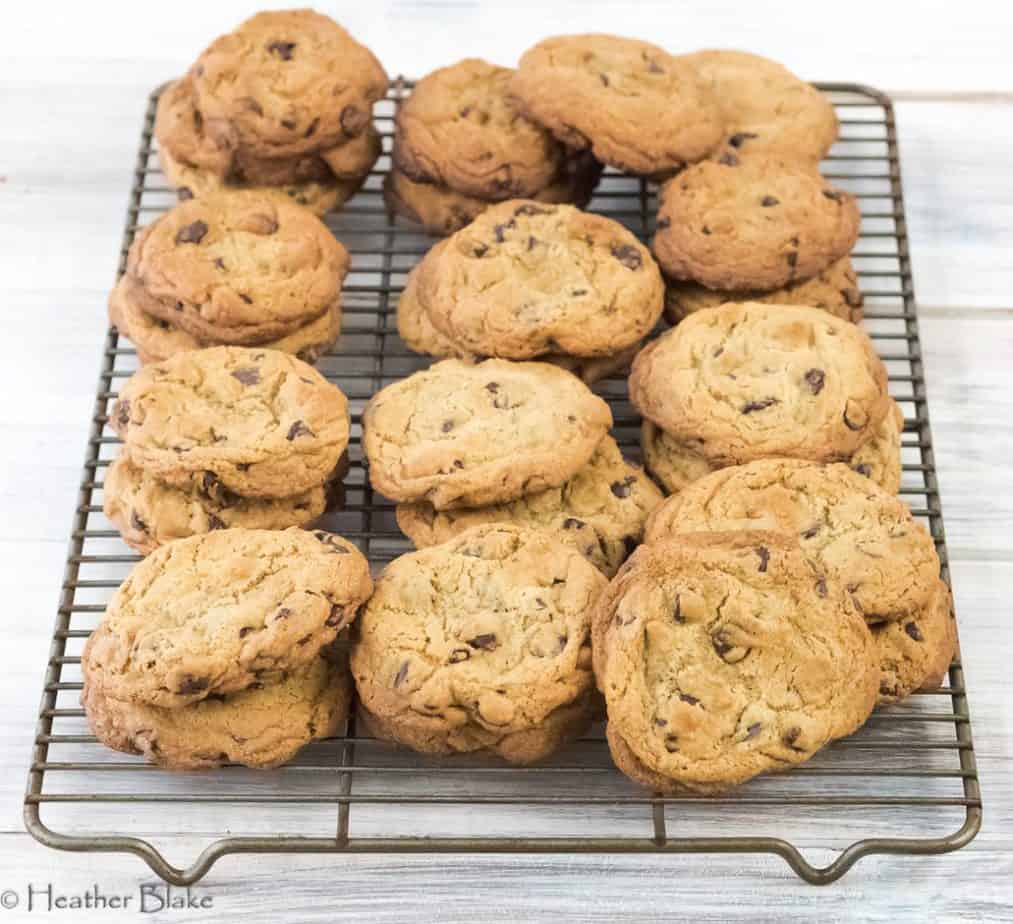 This could be classified as a darn pretty sight. A rack of Irish Cream Chocolate Chip Cookies! Now I just need a frosty glass of milk!
Happy St Patricks Day!
An Irish Blessing For you!
May love and laughter light your days and warm your heart and home
May good a faithful friends be yours where ever you roam
May Peace and Plenty bless your world with joy that endures
May all life's passing seasons bring the best to you and yours!
What I love about St. Patricks Day are the blessings. This is one of my favorites!
Crazy weather week in Colorado!
On Wednesday, Colorado got hit by a "bomb cyclone". In all honesty, I thought that the media was making this word up because they always say things to make it sound worse than it usually is. Well, I had to eat my words with this one! I have lived in Colorado for 29 years and I have NEVER seen a storm blow through like this one. The storm began with a bunch of rain, changed to snow, then the wind hit. 70 MPH winds! It was crazy, we lost power a few times and my house was literally shaking. My poor dogs didn't know what was going on and were totally scared! The insane thing though, we only got like 8 inches of snow. So strange.
In typical Colorado fashion, the storm moved out quickly, the sun came out and you can hardly tell that we had a big blow! Gotta love Colorado weather! 🙂
Irish Cream Chocolate Chip Cookies
Snow days require cookies. Or at least in my book. It's a perfect excuse to warm the house up with the oven and get a head start on baking for another summer road trip. I ended up baking 2 batches. I was nice and gave some to neighbors and packed away the rest in the freezer for later. It's always good to have a stash of cookies in the house! I know a couple of people who appreciate this! 🙂
While I was watching the storm, I realized that I had some Irish Cream in the house. I contemplated an Irish Cream and coffee but since it was early, I decided on adding it to the cookies instead. I had never added something like this to my cookies so I thought what the heck. I have my standard recipe for chocolate chip cookies so why not put it in. I just added another 1/2 of flour to adjust for the extra liquid! Easy.
Turns out, adding Irish Cream to chocolate cookies is delicious and perfect for St Patrick's Day!
Try making these and Enjoy!
Are you looking for other ST Patricks Day Favorites?
Check out some of my other recipes!
Corned Beef and Cabbage Sandwiches
lcannon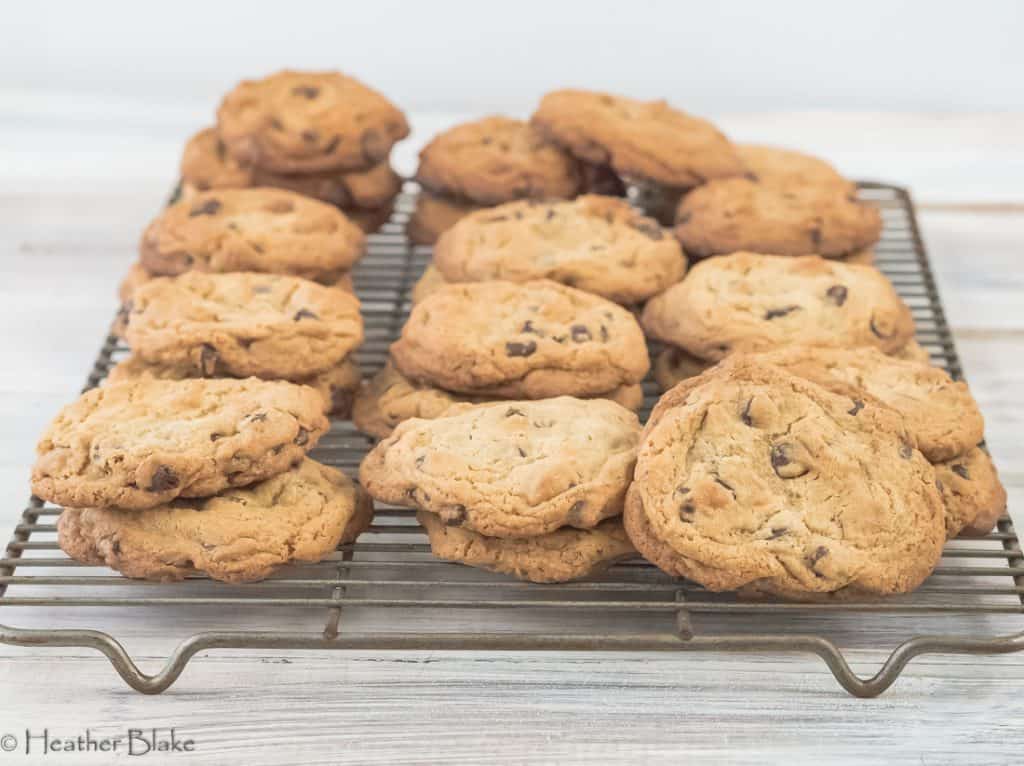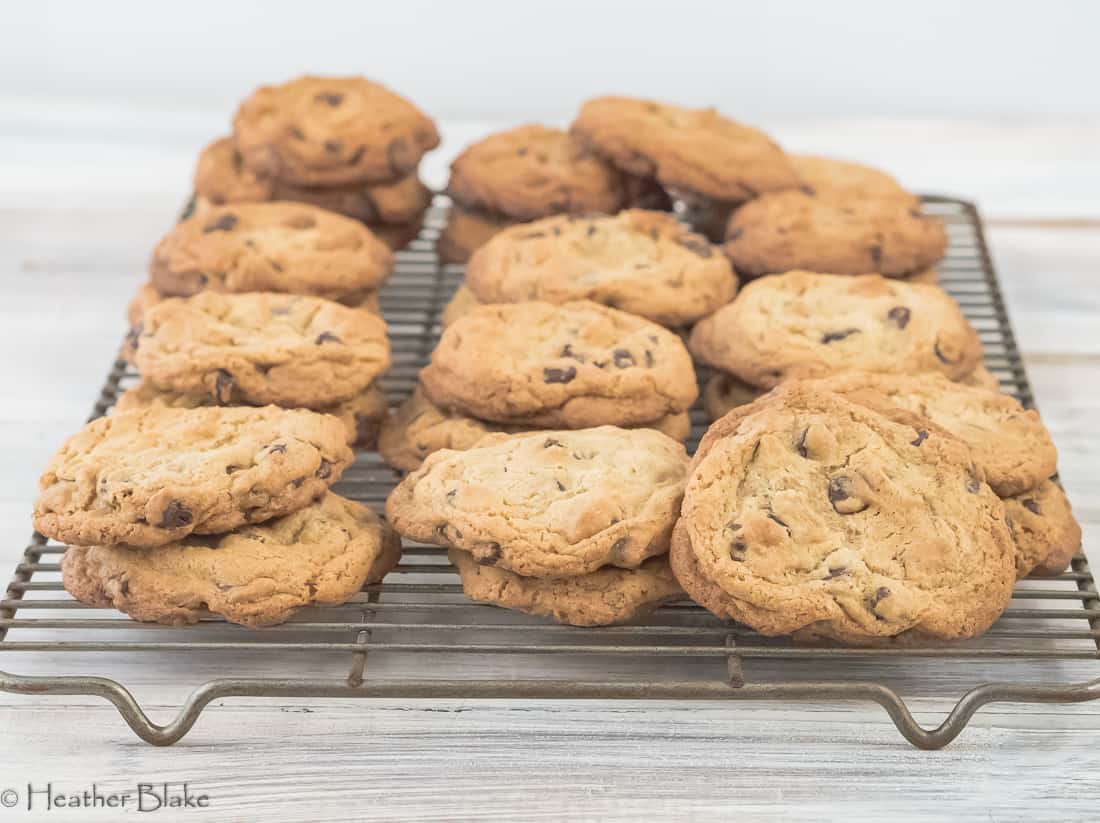 I am a cookie making fool! A little Irish Cream added to a chocolate chip cookie is pretty tasty!
Irish Cream Chocolate Chip Cookies
Adding Irish Cream to cookies is a must. The creaminess of the liquor makes these cookies super soft and moist.
Ingredients
2

sticks

butter

3/4

cup

granulated sugar

3/4

cup

brown sugar

2

eggs

1/4

cup

Irish Cream

1/2

teaspoon

salt

1

teaspoon

baking soda

2 1/2

cups

all-purpose flour

2

cups

dark chocolate chips
Instructions
In a stand mixer or with a hand mixer, on high-speed cream together the butter and the sugars until light and fluffy. About 3 minutes. Add the eggs, one at a time and blend for about another 2 minutes scraping down the sides as needed.

Turn off the appliance and add the Irish Cream, salt, and baking soda. Slowly blend into the batter. Add the flour in the same manner in small increments until everything is incorporated. Add the chocolate chips and gently blend in.

Scoop out about 2 tablespoon portions and place on a greased cookie sheet or a cookie sheet lined with a Silpat. I did 6 cookies per sheet.

Bake in a preheated 375-degree oven (350 at lower elevations) for 12-13 minutes or until the cookies are golden brown.

Remove from oven and place on a drying rack until you are ready to devour them! 🙂